Here we are at last, the release of 6.61 Infinity. It's been over 11 years since the PSP was released back in 2004 and it's somewhat impressive how long this device lasted. There is no definitive end to the representative scene, it just gets quieter and quieter. I'm not claiming this releases is the end of the PSP, but it is for me. I've spent the last few years working on individual work on the PS Vita and other projects and coming back to the PSP in October 2014 to begin this project was definitely nostalgic. The goal of this project was to bring the missing component of permanent CFW to the new PSP models and firmware. In this regard, I somewhat failed; PSP E1000 is not supported by Infinity due to a lapse in my judgement.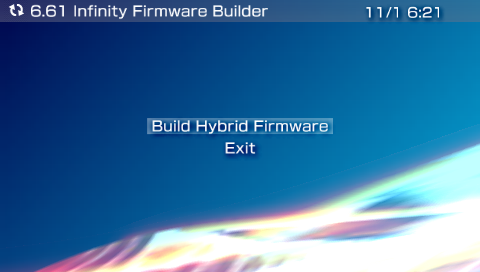 You see, I did all my PSP work up until 6.31 where I setup "base". I was still working on the PSP when 6.60 was released, but porting my tools was laborious and I just stayed behind. The exploit found in 6.31 was used natively on this firmware, and until I did little more research when things didn't work on 6.60  the hard truth was that it was patched in 6.35. This mistake (obviously) didn't stop me from developing infinity, but it certainly was a large disappointment.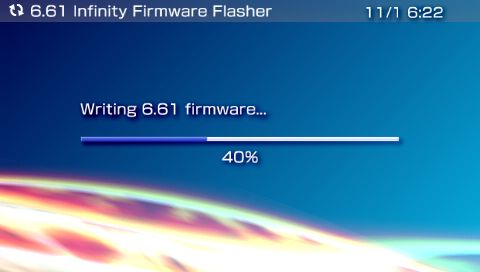 Some features have been temporarily removed due to some risks that will be corrected later, namely the update feature within the bootloader configuration app. You can still update to the latest version using the standard infinity installer. These features will be reintroduced when the risks have been corrected/confirmed. Remember you need the 6.31 and 6.61 updaters for system you will install the firmware on.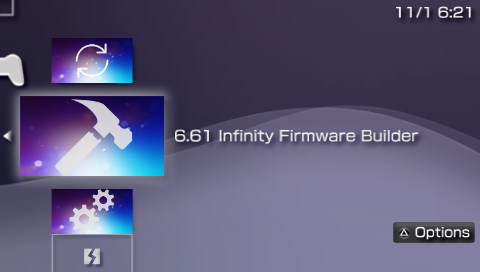 Wait no more, here is the link for infinity: http://infinity.lolhax.org/index.php
Enjoy!